Have you been dying to quit your job so you can spend more time on your writing?  
This week, two of my clients did just that.
One client left a professional position in an organization she'd outgrown, finally allowing herself the opportunities she needs to grow her writing career to its full potential.
Another client, a freelance writer, just turned down paying work she used to feel compelled to take on, and she did it without blinking an eye.  How? I taught her how to carve out more time to pitch dream publications in the midst of a successful freelance business…without losing money or creating more stress.
Bringing in money is important.  If your day job is getting in the way of your writing though, something's wrong.
Why?  Because a life of excitement, vitality, passion and meaningful contribution is absolutely possible for you.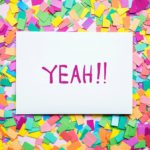 You can master your time.
You can pursue your passion without denying yourself income, time with your family, or health to get there.
You can make significant steps to sharing your work more powerfully…and it doesn't have to take forever.
Your path to more writing time is shorter than you think.  To get there quickly though, you need a guide.
Can you imagine how amazing it's going to feel, when you put systems in place to help you master your "life,"  your job, your fears and all those other obstacles that keep you from sharing your passion and perspective more powerfully with the world?
Your writing career can change for the better starting NOW, if you allow yourself to decide and get started.
This week I am setting aside time to talk to 5 writers who know in their bones it's time to stop postponing writing success, start blasting through their old blocks and start taking bold, intelligent action to achieve their biggest writing goals.
If you are ready to reclaim your writing freedom (and do the work it'll take to get you there), contact me now and share with my your biggest writing struggle.  If we seem like a fit and you're on of the first 5 to contact me, I'll be in touch to set up a time for us to talk this week.