If you're in my circle I have no doubt that you're smart, interested in the world and driven to tell a good non-fiction or fiction story.
Despite all this creativity and intelligence, lately I've noticed that some of you are quite lacking in perspective.
You see, many of you are committing an error that keeps you stuck, unproductive and never coming close to reaching your potential as a writer, a thinker or a change agent.
The problem?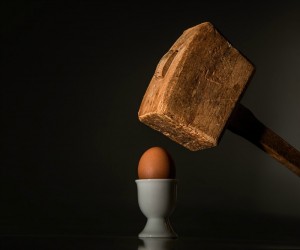 Many of you think that the solution to finishing your book is applying more force to the process.  That, to finish your writing and get your projects done, all you need to do is "work harder" and "be more disciplined."
You think that if only you were less lazy, your book would be finished by now.
You waste hours of your life avoiding your writing or feeling bad about yourself.  And some of you even wonder if maybe you should quit writing altogether, since it's been feeling like such a terrible hassle to just sit down, focus and finally finish your book.
Here's the thing.
If all you care about is words on the page, you can crank out your book by force.
Do this, though, and you will miss out on some pretty important shifts that can change your life for the better…
…You won't learn to confidently, energetically lead your life.
…You won't re-ignite your writing passion.
…You won't grow into a man or woman who puts writing first or makes time for consistent creative practice.
…You won't become the kind of brave, determined man or woman who teaches (and allows) him- or herself to finally, finally succeed at achieving a personal dream.
Trying to solve your writing problem with simplistic time-management and productivity approaches is like applying cheap band-aids to a very real, deep wound of the soul.
(I believe that you and your stories are worth so much more care and attention than that.)
To become the kind of focused, consistent, passionate and productive writer you really want to be, you need a holistic, practical and FUN system to help you transmute your writing resistance into rocket fuel for your passion and productivity.
When you are ready to solve your writing problems from the inside out, I'm ready to help.  Contact me at https://coachmarla.com//about/ to get on my waitlist for a complimentary, 40-minute Breakthrough Session.  We'll discuss your challenges and your writing goals, and if I think you're a good fit, I'll invite you to finish your book or writing projects faster than you ever thought possible with my systems, mentoring and guidance.