This one's for you, if you freelance…
Chances are, you got into independent writing for the FREEDOM.
"Nobody dictates my time," you may've thought when you first started out.
"I can work on my novel while I write for others.  I'm so lucky don't have to leave the house to earn a full-time living…"
Perhaps you set milestone after milestone for yourself…
…you got your first assignment
…you created a steady bread-and-butter writing gig
…you finally made as much in a month as you did at your old job
…you earned a byline you've been dreaming of for years
…you may have achieved a six-figure income
…and now assignments and professional opportunities often come to you (without you even trying)
Despite all the writing momentum you've created, chances are, if you're an aspiring author or novelist, you're still feeling unfulfilled.  Why?  Because…
Day after day, you've been focused on your client's writing deadlines, not your own.
You've got daring story ideas…but you haven't found the time to pitch them.
You've got an unfinished novel that you haven't touched in ages…and you don't even know if your story is worth pursuing anymore.
You've got a new writing project you're dying to start…but you think you've got to first finish the book you've already begun.
If this is you, here's hope.
Finishing your novel might seem impossible while you're writing for others.  I'm here to tell you though:  it's NOT.
To integrate your personal writing with your freelance life, you need each of these things:
Courage
Strategy
Simple Systems
Perspective
When you combine these 4 things, watch out.  Magic happens!
You create the time, space and structure you need to finish writing your book.
You claim 5-10 hours of writing time you didn't know you had…without compromising your assignments, your health or relationships.
You show up to write your own stuff feeling energized and excited, after years of exhausted, dispirited attempts to move your own writing forward.
You begin to focus and get more stuff done at work.  (That's what happens you're feeling happy and energized again.)
You stop bottlenecking your creative writing career.
Best of all, you feel alive and FILLED UP again…and your book manuscript is finally COMPLETE.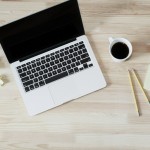 If you find yourself pursuing the freelance writing goals you thought you should, but are still feeling dissatisfied, there's absolutely NOTHING wrong with you.
Your discontent is a sign that the goals that truly matter to you aren't just related to the writing you do for others.
It's time to put YOU back into your schedule.
It's time to finish your novel.