Think back, for a moment, to your first memories of writing.
Perhaps, like me, you sat earnest and alone writing at a table in your playroom, even when it was hot out and the other kids from the neighborhood were screaming outside the window as they played in the streets during summer vacation.
        Remember the scratch of your pen on the paper?
        Remember the magic of seeing the stories come alive on the page?  
Perhaps you caught the writing bug in high school or college.  Maybe you discovered  good literature with the help of an insightful teacher, or wrote stories for the yearbook or your school newspaper.
        Remember your first finished story? Your first byline?
Now, think back to your first night in the evening writers' workshop, your first day freelance writing from home, your first graduate seminar in your MFA program or your first breakout session at the local writing conference.
        Remember the thrill of pursuing your passion?  
        Remember how amazing it felt to dare to be the writer you truly are?
Flash-forward to today.
How happy are you with your writing life?
Are you creating the writing time you need, so you can do the work you've always known you're capable of?
Are you stoking your writer's heart with the fire of courage, clarity and passion, so you're pursuing the kind of writing projects that really light you up?
Does your weekly agenda reflect your true priorities as a writer or aspiring author?
There will always be house repairs. (Ask me how I know!)
There will always be assignments to finish, work to complete and money to earn.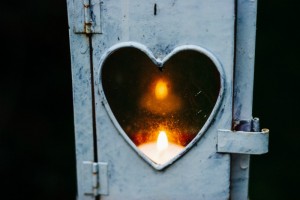 Yet underneath the overlay and press of daily life– beneath your to-do list, your schedule and your agenda– still lies that inquisitive, earnest heart of yours.
The heart of a passionate writer…
…a thoughtful woman or man's heart, one that longs to tell a story, ignite an idea or teach a solution.
Never doubt this. No matter what things look like today, your writer's heart is always there for you… waiting to be rekindled and fired up.
Solving your writing problem is the key to reclaiming your innocent love and passion for the craft.  It's the key to feeling fully happy with your life again, too.
Best of all, once you:
reclaim your writing passion,
integrate a focused and productive writing practice into your daily life, and
finish your book…
…you'll finally be free to take the next big leap in your life or writing career.
What are you waiting for?
It is entirely possible to still be YOU (adult, responsible, successful, busy), and to finish your book and grow your writing career.
My holistic, step-by-step system will teach you to integrate your writing passion with your adult life – and will do so in record time. Together, we'll make substantial, sustainable changes…and we'll accomplish our tasks in tiny, doable steps.
You'll learn to become your own biggest advocate – not critic.
Once you master this skill set, you'll be free to be the writer you've always dreamed you could be.
Hours of productive writing await you.