What's underneath your unproductive habits?  Last week we talked about the perils of living and working by Cruise Control.
Today  I'm going to introduce you to the 2nd most common "stuck syndrome" I see in my coaching practice.
2 Kinds of Stuck (part 2)
Stuck Syndrome #2 – Start, Stall, Stop.
Have you got an unfinished manuscript or project plan in the file cabinet beside your desk?  Does your stalled project haunt you still, even though it's been 2, 5, 10 years (or more) since you took your dream seriously?
Meet a writer I'll call "Jane."
Jane had a successful career as a science and medical journalist when she came to me for help finishing her personal essays.  After working on staff as an editor and contributing writer, Jane built a solid independent freelance writing business, enjoying steady, profitable work and occasionally writing for publications she used to dream of appearing in.
Jane was good at pursuing professional success.  She had a tougher time making her own personal goals matter.  As her success grew, Jane started slacking on her fitness routine.  And she hadn't worked seriously on her essays since she went freelance – and that was over 7 years ago.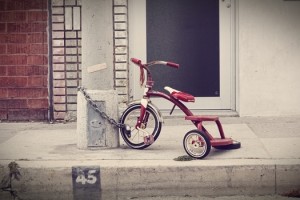 Jane decided to get back to her writing, and got a group of writer-friends together to form an accountability group.  Things went well for a while and Jane started writing regularly.  Over time though, the group's spark fizzled.  She and the others began to miss their calls and check-ins.  Jane began to stall on her personal writing.  She didn't give up, though.  It took monumental effort, but Jane would bravely kick herself back into productive personal writing for a spell. She'd manage to write a while, then stall out and stop before repeating the cycle all over again.
Jane managed to stay in a cycle of "Start, Stall, Stop" mode for 6 months!  Then, the holidays came.  Then Jane didn't just stall out on her writing — she stopped (and stayed stopped).
When January came, Jane couldn't seem to justify the time she needed to get back to writing.  Despite her tremendous desire to get her voice heard, Jane's personal essays laid unfinished. Her creative spark languished.
Jane was a disciplined person, but trying to write without a deep solution didn't help her create real, lasting change.  Jane needed a guide:  someone to lead the way and hold space for her real goals. Jane needed someone to challenge her to honor her commitments to herself, and show her how to better manage her priorities, time, attention and relationships.
After 6 months of coaching with me, Jane began enjoying her work, her fitness routine and her creative writing more than ever.  She finished her essays one-by-one, and submitted them for publication.  Best of all, she learned to shift her priorities, time and approach to life and business so now her life more closely reflects her true priorities.
A month after we stopped working together, Jane emailed me with great news.  One of her essays got accepted for publication.  "All because of you," she told me.   Not entirely Jane – you did the work!  Thank you, just the same.
Ask Yourself:
Do you ever call yourself "undisciplined" or "lazy" when it comes to getting your own personal projects done? (Even if, in the rest of your life, you're anything but undisciplined?)  If so, consider yourself stalled.  Not lazy.
What to Do:
Moving from Start, Stall, Stop Syndrome into consistent productivity takes more than brute-force discipline or good accountability. You need a series of achievable, incremental, fun-sounding goals.  You need a clear action plan to get you there.  And perhaps most importantly, you need a new way of thinking, so you can take control of your time, learn from your setbacks and develop an easygoing, focused resilience to keep you on track when life or work demands kick up.  To get started, sketch out a goal and a few milestones for your project.  How do you feel when you look at your list?  Adjust your plans until you feel enthusiastic, mostly confident and a little scared.  Above all, find ways to have fun as you work!
A powerful free resource for you:  my brand-new webinar on passionate productivity. I'm only making it available until Monday, so act fast
https://coachmarla.com//webinar/
And remember:  it's not too late to learn how to feel more alive, passionate and truly productive than you've been in years.
With love from your coach,