I've always been drawn to paradox.  As an undergraduate in economics, my mind felt like popcorn popping in a skillet when I encountered the curiosity and elegance of Marxian dialectical thinking.  A few years later, as an enthusiastic Jungian analysand, I slowly learned to solve problems in a new way, by "embracing the tension between the opposites." Later, as a graduate student in creative writing, I gravitated towards experimental poetry and literary theories that relied on paradox, non-referentiality or open-ended inquiry.
It seems that in intellectual matters, I took to the notion of paradox fairly easily.  I found it thrilling to allow myself to hold opposing views until creative — and occasionally, brilliant — new solutions emerged.
Outside the realm of the mind? "Paradox" annoyed me.  How is it that I could be stronger when I allowed myself to relax?  More creative when I allowed myself to stop or step away?
How could I get what I wanted in life if I didn't force things?
Throughout my early adulthood, I'd thought I was the singular, full-on DRIVER of my life, career and projects.  Instead, I discovered that my ambitions, striving and clear intentions were important, but not singular, defining variables. I could "drive" an outcome to a certain point, it's true.  But to leap to the realm of beyond-my-expectation, super-creative and sometimes magical outcomes, I had to partner up with something beyond my own striving.  I had to relax, cultivate trust, and learn to trust deeply — all without apology.
Pico Iyer speaks to this idea in his moving 2009 essay in The New York Times, "The Joy of Less."  After telling his own story of drive, ambition and surrender, Iyer writes:
"It seems that happiness, like peace or passion,
comes most freely when it isn't pursued."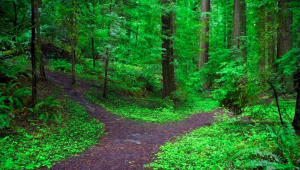 The path to a whole-hearted, deeply fulfilling life and career isn't something you or I can elbow our ways into.  We have to approach this kind of "pursuit" in a whole new way.
As a mentor and consultant, I often work with high-achieving men and women who want to round out impressive worldly dossieres with something more:  a meaningful accomplishment, a realigned priority, a reclaimed creative habit, a sense of peace and passion.
Perhaps that sounds like you.  If so, you should know that in a full-day VIP Intensive with me, I will NOT help you strive harder.  Instead, I'll teach you paradoxical, and intensely effective, ways  to realign, reimagine and fast-forward your goals.  I'll do this by challenging your assumptions, bringing subconscious habits to light and teaching you to create the exact conditions necessary for passion and peace, productivity and happiness to emerge.  Together, we'll envision your project or path with head and with heart.  We'll unburden you from striving. You'll reignite the clarity and freedom you need to finally put yourself first, to reclaim your creativity and pursue a passion project. You'll leave with focused action steps and new habits, so you can accomplish your most important goals wisely, from the inside-out.
Let me know if you're ready to get unstuck and radically change your life.  I'm happy to help you explore if working with me is the right fit for you.  Contact me and we'll be in touch.
with love from your coach,

p.s. – Today's article is the first in a series on quotes that have shaped my life. Next week, I'll share with you a favorite quote from my younger years.  If you want to hear about my vengeful side, stay tuned and see you next Thursday.