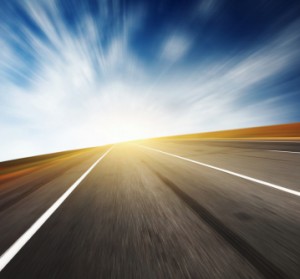 If you're a successful mid-career freelancer, I know something about you already:
You're smart.  You're savvy.   And if you're in my community, I'll bet your writing career is going pretty well, too.
But if you think you could be happier — better paid, more fulfilled or more engaged with your writing assignments — I'd like to introduce you to someone.
Meet Jessica.
On paper, Jessica's writing career looked terrific:
She earned good money with her writing.
She had years of experience, strong clips and a steady stream of assignments with editors she respected.
She even had an anchor client who's work gave her a nice, consistent chunk of writing income each month.
Day after day, Jessica wrote and revised.  She networked. She invoiced.
And she succeeded.
But Jessica wasn't happy.
"Successful" Doesn't Mean "Happy."
As a busy freelance journalist, Jessica moved her career forward by becoming an expert at anticipating trends and responding to the demands of the marketplace.
Thing is…she got so good at reading outside conditions, she forgot to factor herself into her writing life and work.  
Jessica had forgotten her real professional goals.  She'd lost touch with her dreams and passions.
Jessica was just showing up and doing the work.
Year after year after year.
What Happened Next
When her 50th birthday came around, Jessica decided to give herself a gift.
She took a little risk and invested in her writing career. She hired me as her coach, and together we worked to transform her work into a fulfilling writing career.
Guess what happened?
In six short months…
Jessica took charge of her work time and created zones of time for self-care, relationships, marketing and paid writing.
She learned to say "No" to assignments that no longer supported her career or money goals.
She defined a new subject area that would meet her income requirements without sacrificing her soul (Or her smarts).
She marketed herself consistently and clearly.
She got the work she truly wanted, and started making good money doing writing work that mattered to her!
After a few months' time, Jessica even returned to working on her book again…a project she'd neglected for over ten years.
Jessica found a way to love her work again.
She even found a way work on her own writing projects even in the midst of a busy freelancing career.
How?
Jessica got started by making two key decisions:
Decision #1 –  She chose to stop suffering.
Especially in freelance writing, when you depend on your peers for social support, feedback and mentoring, it's quite easy to fall into the trap of "We're all miserable…I guess this is the way things are supposed to be."
Once Jessica realized how unhappy and stuck she was in her writing career, she decided to step out of suffering:
She withdrew from conversations and colleagues who helped her stay stuck and afraid to try something new.
She decided to find a solution.
Many mid-career freelancers find themselves stuck after awhile.  Even if you're making good money, sometimes your writing work just isn't working for you any longer.
Don't worry, if this is you.
The good news is this:  once you realize what's happening, you now have a choice whether to remain stuck or not.  (Cool, isn't it?)
TIP:
Follow Jessica's lead and let go of situations that reinforce your sense of despair or malaise.  The help you're seeking is out there, but sometimes you have to make room for it before you find it.
Decision #2 – She decided to hire a coach.
Lots of writers think they can try to "push themselves" off the mid-career writing plateau on their own.
"It's just a matter of discipline," they'll say.
Or: "I just have to make time for it…I already know what I need to do."
Chances are, you're already having time balancing your paid assignments with redefining your business or finishing your book.  So why would you think that simply trying "harder" is the answer?
Mid-career freelancers need a new way to think about their career goals and writing businesses. They need an objective, experienced ear.  And simple marketing habits and systems that work.
Most solo business owners need the support of a coach to strategize and implement long-term projects and new career goals.  Professional writers in business for themselves are no different.
TIP:
Follow Jessica's lead and stop trying to change your career direction by yourself.  Take a workshop, or better yet, hire a seasoned coach so you can save yourself years of struggle.  And the ROI on your modest investment is potentially lucrative and profoundly rewarding.
What will it take for you to claim your right to a successful and rewarding writing career?
There's nothing wrong with you if you want good money AND a rewarding career.
Follow Jessica's lead and take 2 simple steps that will start you on your path towards a happy, thriving writing career.
It all starts with you.