Free Teleclasses
A FREE Teleclass for Writers:
Mid-Career Success Path:
3 Simple Ways to Step Up
Your Passion, Your Earnings
and Your Writing Career
Lost your love for writing?
Sick of short-form writing assignments that drag you down?
Ready to reclaim your motivation, personal power and creativity?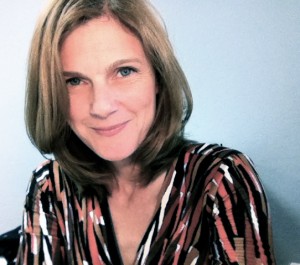 My name is Marla Beck, and I've been coaching professional writers like you since 2006.   And if there's one thing I hate to see, it's a talented writer mired in malaise, discouragement or vague, unproductive striving.
You got into this field because you had talent, right?  And if you've made it to "mid-career" status, you've obviously been able to accomplish something decent in the marketplace.
But if you've been operating without a "success path" – a simple set of guiding principles and actions to move you towards the goals that matter most to you – you risk:
Under-earning (or paying a steep, steep price for good and stable earnings)
Feeling bad about yourself because you're not disciplined or motivated to  market yourself
Knowing that every short-form assignment you turn in is a step further from realizing your writing potential
Losing sight of the very real and meaningful writing goals you had when you got into the business to begin with
If you can relate, help is here!
Sign up to receive the recording of this class by entering your name and email below.
In this ground-breaking call for established independent writers in journalism, copywriting or academia, you'll learn:
A simple, 3-fold path to creating the writing income, assignments, challenge and variety you truly want
The big mistake most writers make when they start mapping out a writing career re-design
A powerful checklist to skyrocket the results you get from your LOI, cold-calling, networking or other marketing campaign
Tips to help you start enjoying your writing life and career again…starting right away
Register Here:
Mid-Career Success Path:
3 Simple Ways to Step Up
Your Passion, Your Earnings
and Your Writing Career
Privacy Policy: Your email will never be shared or sold.  I respect your privacy as my own.  
About Marla
Marla Beck helps writers and creative types to love their lives and pursue their careers with passion.  As a  songwriter, vocalist, MFA-educated writer and mother of a kindergartener, Marla is no stranger to the challenges and rewards of living a rich, balanced and on-track creative and professional life.
In practice since 2006, Marla's wise, holistic approach creates real and lasting change for her clients, who range from published authors and seasoned freelance journalists to literary-minded professionals and business owners in other fields.
Marla supports her coaching clients through all phases of projects – from exploring to planning to execution – with an appealing blend of analytical smarts, years of daily meditation practice and a heart that's learned much from facing life-threatening illness at an early age.  Writers who coach with Marla finish their books, launch new income streams and discover brand-new passions and projects they can't wait to pursue.