One of my favorite clients came to me with a terrible ache and longing to get back to her writing.  She'd tried, unsuccessfully, to devote more time to creative writing and she'd tried, unsuccessfully, to focus on her projects until they were done.  Year after year, she attended literary readings and supported her friends' writing successes.  No matter how she tried though, she just couldn't extend the same degree of love and focus to her own work.
My client contacted me because the drawer full of unfinished essays she'd drafted years ago was weighing heavily on her heart.  She knew she was talented and capable.  She knew how to get her work published.
She just wasn't doing it.  And things got so bad for her, that when she contacted me she said, "This is my last shot at getting serious about my writing, Marla.  I had to give it one more try before I give up my writing for good."
My client followed my instructions and made a series of incremental changes that got her real writing results.  In two months' time, my client was writing consistently and happily again.  She finished her essays and drafted new ones.  She submitted a few of her pieces for publication.  She got several rejection notices, yes.  And guess what?  She got some acceptance letters, too.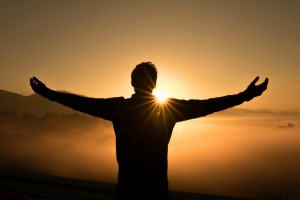 It really doesn't take long to learn how to get out of your own way and write,  << Test Name >>.  All you need is a system and a guide, someone to help you address your writing avoidance, blocks and resistance at the level of passion, mind and action.
Do you have unfinished essays, short stories, novels or more in your file cabinet?  On your hard drive?  Do you have a system to focus on and finish your writing, or are you trusting this precious, passionate creative pursuit to happenstance and chance?
Look at the writing results and successes you created for yourself last year.  Is this what you want for your new year?
If not, you need to make different choices to give yourself the writing support, time, structure and guidance you need.
I have set aside a few hours this week to talk to writers who are serious about getting a book or writing project DONE in as soon as 8 weeks' time.  Contact me here to take your writing to a whole new level.