Take a moment to reflect with me.  Can you remember a time when…
…working on your personal writing projects was exhilarating and fun?
…pitching your dream magazines felt thrilling?
…submitting creative work to literary journals or contests was something you just did — each and every week?
Remember how good it felt to focus on and COMPLETE manuscripts, essays, short stories, novel drafts and pitches?
Remember that feeling you got when you checked one writing goal off your list, freeing up your focus, time and energy for the next project?  (And the next and the next and the next?)
Sure, you got rejections.  Maybe even silence.  And yet, you continued to show up, work hard and pursue your goal.  What was the secret ingredient that fueled your focus, your effort and your enjoyment?  I suspect it was PASSION.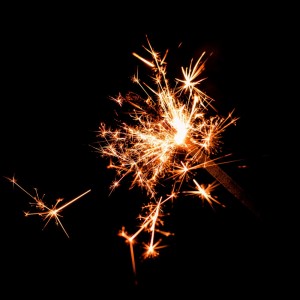 Passion and grit fuel each other, enabling you to confidently take risks, persist despite discouragement and generate a fired-up, authentic inner drive to write and submit your work and achieve your potential.
Does your passion for writing need a tune-up?  If so, you are not alone.  Nearly every professional writer I speak with, and many of the serious creative writers, too, find themselves mired in attitudes, habits and frameworks that have tamped down their grit and suppressed their passion.
It's as if these serious writers somehow "matured" themselves into a jaded, energy-depleted state of safety and risk aversion (vs. vibrant courage and tenacity).  They let themselves get worn-down and reactive.
Please:  don't let this happen to you.  Living with the knowledge that, month after month, year after year, you've shortchanged your writing and diminished your power, focus and drive, can be absolutely devastating – devastating to your confidence.  Devastating to your creativity.  Devastating to your writing career.
You're in my community because you want to put your best work out into the world.  Perhaps, like many of my clients, you have been struggling to allow yourself to succeed or make a significant contribution.
As you consider your holiday gift-giving, I encourage you to put "YOU" on the list.  Isn't it time to get the help you know you need to be passionate, productive, highly focused and powerfully published once again?
This week I've opened up a couple of appointment times so I can meet with a few writers who know they cannot go another long year without doing the writing that matters MOST.  If this is you, and you're ready to inject passion, strategy, courage and focus back into your writing career, click here and tell me a bit about your writing goals and challenges.  If we seem like a match, you'll receive an invitation to snag one of these complimentary calls with me.