Oooh! I love it when this happens.
After years away from her book, my client just told me she's thrilled. She is writing consistently and productively again – almost daily!
Using my powerful productivity system, Write a Book that Matters, this writer set a super-meaningful, (so-big-it's-almost-daunting) 8-week writing goal she can't WAIT to achieve.
And guess what?
5 weeks in, this busy mom, full-time freelancer, workout enthusiast and aspiring novelist tells me she's feeling excited and relaxed about her writing – as happy and fulfilled as she's been in years.
She is AHEAD OF SCHEDULE, and on-track to making her book dream a reality.
Imagine feeling inspired by your writing again, and actively practicing a passion you may have let go by the wayside for years.
Imagine feeling mastery over your time, mindset, energy, schedule and writing project.
Imagine other people not only stepping aside so you can write…but actively, happily stepping up to support you as you write.
Sound too good to be true?
It isn't.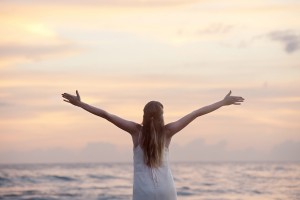 The only reason you are stuck with your writing right now is that you haven't learned a simple, powerful and holistic approach to mastering your time, energy, projects, goals, schedule, support and confidence.
What happens if you continue to stumble? Or waste months or even years trying to figure this stuff out for yourself?
How many more holiday dinners will you sit through, dreading the "how's your book?" question from relatives who are losing their confidence in you.
How many writers will you read about with envy in the pit of your stomach?
How close does your next milestone birthday have to get, before you decide to draw a line and step up – FINALLY – to reaching your book- or writing dream?
I can teach you how to reclaim your passion, productivity and writing career momentum in record time, with a powerful, proven, repeatable system. (You should know that my mentoring isn't cheap, but my clients tell me it's life- and career-changing and worth every penny they invest.)
Your "book that matters" and your writing career need you. Both are waiting for you to take a stand re: what matters most in your life and writing career.
If it's time to stop bottlenecking your writing progress, let's get you moving forward again. Contact me today.