Last week, I took a risk.
As you know, I've been guiding writers and busy professionals to get back to writing for over a decade.  It's thrilling to see them become so fulfilled, passionate and productive through our work together!
I've spoken so intimately and often to my writer-clients that they've become part of my life.  I meditate on their challenges.  I hold space for them to grow.  I smile at their updates and sometimes shout "Yeah!" out loud when they email me announcing something new and great.
Until last week though, I've rarely reached out to meet up with my clients socially.  Why?  It's silly really.  Perhaps I'm a wee bit introverted.  Getting together for VIP consulting days means I've got an agenda and work to do!  Meeting up socially?  Well…the idea sounded exciting for me, but in truth, a little risky, too.
Recently my client, Pamela, told me she had a speaking gig in Old Town Alexandria, Virginia.  This is the neighborhood I moved to after undergrad and the current home of two other writers I work with. Here was a perfect opportunity to step up, reach out and meet my clients in person.  I took it, and booked my flight.
Did I have fun last week?  Absolutely!  Pamela delivered a smart, witty and well-received talk to a sold-out crowd of Civil War history buffs last Thursday night.  My local client, Deborah, joined us for the lecture and a celebratory drink afterwards.  Joan couldn't join us for the talk, but met me the next morning for brainstorming and breakfast at my hotel.
Besides having a great time, meeting these women in person accentuated something I knew but didn't yet feel to my bones:  each of these busy writers is, in her own way, a high achiever.
Pamela Toler has her Ph.D. in history and recently hit the Amazon bestseller list. She's written books for History Channel and PBS, writes a popular blog and is now busy launching a speaking career.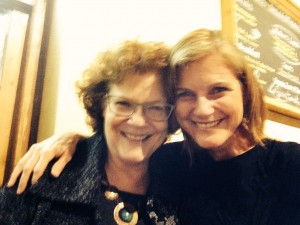 My local client, Deborah Siegel finished a young adult novel largely while working full-time as an editor at a DC-based education publisher, requiring her to balance work and writing with mothering her daughter and spending time with her husband. Now Deborah is hard at work balancing a steady fiction writing practice with an active volunteer life and motherhood.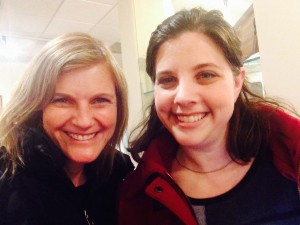 Joan Swan is a prolific, successful romance writer and New York Times #1 bestseller who's busy ratcheting up her career to make an even bigger impact and income.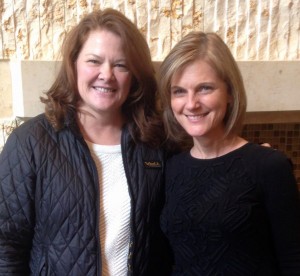 I share this with you because, perhaps like you, these accomplished women already "knew what they needed to do" when they first started coaching with me. Despite their smarts and savvy, they simply couldn't shift their writing in big, fulfilling new directions on their own.  Each of these writers used my coaching to help them see new possibilities and move their creative work forward fast.
If, like my clients, you are a bit of a high achiever, please remember this:  being highly capable doesn't mean you can or should do your best work on your own.
What risk will you take today?  My wish for you is that you work at your writing  steadily, purposefully, strategically and productively this week.
See you again next Thursday, and look forward to meeting YOU in person one day soon!
With love from your coach,