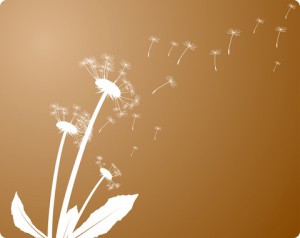 One blustery afternoon in Asheville, North Carolina, while walking to lunch with friends, I turned a corner and encountered a gust of wind so strong that I had to grab a nearby street pole to keep my feet on the ground.
I was freaked out!
Afterwards, I got to thinking…
That wind I experienced was pulsing and inconstant.
That wind was unpredictable.
That 45-mph+ gust was powerful.
I got startled by the wind, and reflecting on its power reminds me of the many challenges writers face when they try to begin a steady writing practice.
For instance…
Has your writing practice ever been blown apart by sudden gusts of self-doubt, fear or paralysis?
Has your writing schedule ever been side-slapped by an unexpected appointment or a deadline you're not in control of?
Have you ever felt an overwhelming pull to work on your paid assignments instead of writing fiction? Or give more of your time to volunteering or helping someone out, instead of finishing the chapter you've been working on?
Ever watched your writing mind, your conviction or your time be swept up in a metaphoric wind you can't see, but can definitely feel?
My guess is that of course you've experienced challenges like these.
You're human.
Today I'd like to offer you 3 Pathways to a Steady Writing Practice. These simple practices come straight from my private coaching practice, where I've helped hundreds of writers to begin — and maintain — steady writing practices.
These steps will work for you, too.
Pathway #1 – Reframe.
Your first step is to save your energy and stop being angry at the wind. No matter the source – inside your head, on your calendar, in your writing space, in your family – the one certainty in life and writing is that challenges will continue to blow and gust through your life at times. Staying angry at disruptions – rather than expecting them and learning to navigate them – keeps you stuck and perpetually postponing your writing.
Pathway #2 – Create Space.
Chances are, you've got a bit of clutter you can let go of, right? Now it's time to look everywhere – inside your mind, around your writing space, on your calendar, in your relationships — to see what you can release. Letting go of what's no longer needed is one of the best energy boosts around. That's why my clients feel a newfound freedom and spaciousness they often haven't felt for years when we first start working together!
You can create fresh energy to power your steady writing practice, too. Don't skip this step. Take time to create more spaciousness in your life. Give yourself this gift.
Practice #3 – Consistency First.
There are many metrics we can choose from to judge a productive writing session:
Did I discover something new about my topic?
Do I feel good about what I produced?
Did I finish?
Does my language flow?
Is my dialogue believable?
Did I further my plot point? (Etc.)
Now that you're ramping up your steady writing practice, I challenge you to put all of your craft concerns and productivity markers on the back burner.
What I want you to do instead is this:
Take a few weeks to call your writing sessions a success if you simply showed up, stayed put and didn't quit.
Once you master the practice of "showing up" and "staying put," you'll have a solid base on which to build a steady, productive writing practice that suits your writing goals and your life.
You absolutely can write happily, consistently and productively, no matter what changes or challenges the winds of life bring you.
You do need a game plan, though.
Get started with my 3 Pathways to a Steady Writing Practice. Look forward to hearing your success story, and if you'd like to me to guide you through this process personally, get in touch with me and we can set up a time to chat via phone or Skype.
With love from your coach,